Proving you have a genuine relationship for a K1 Fiance Visa
Insufficient Evidence of a Genuine Relationship is one of the most common reasons for denying a fiancé(e) visa application.
The Our Love Visa Experience
Our Love Visa has a simple mission. We believe it should not be difficult or expensive to bring couples together. OLV has helped thousands of couples navigate the immigration process, and it would be a privilege to help you too. Join the OLV Community today!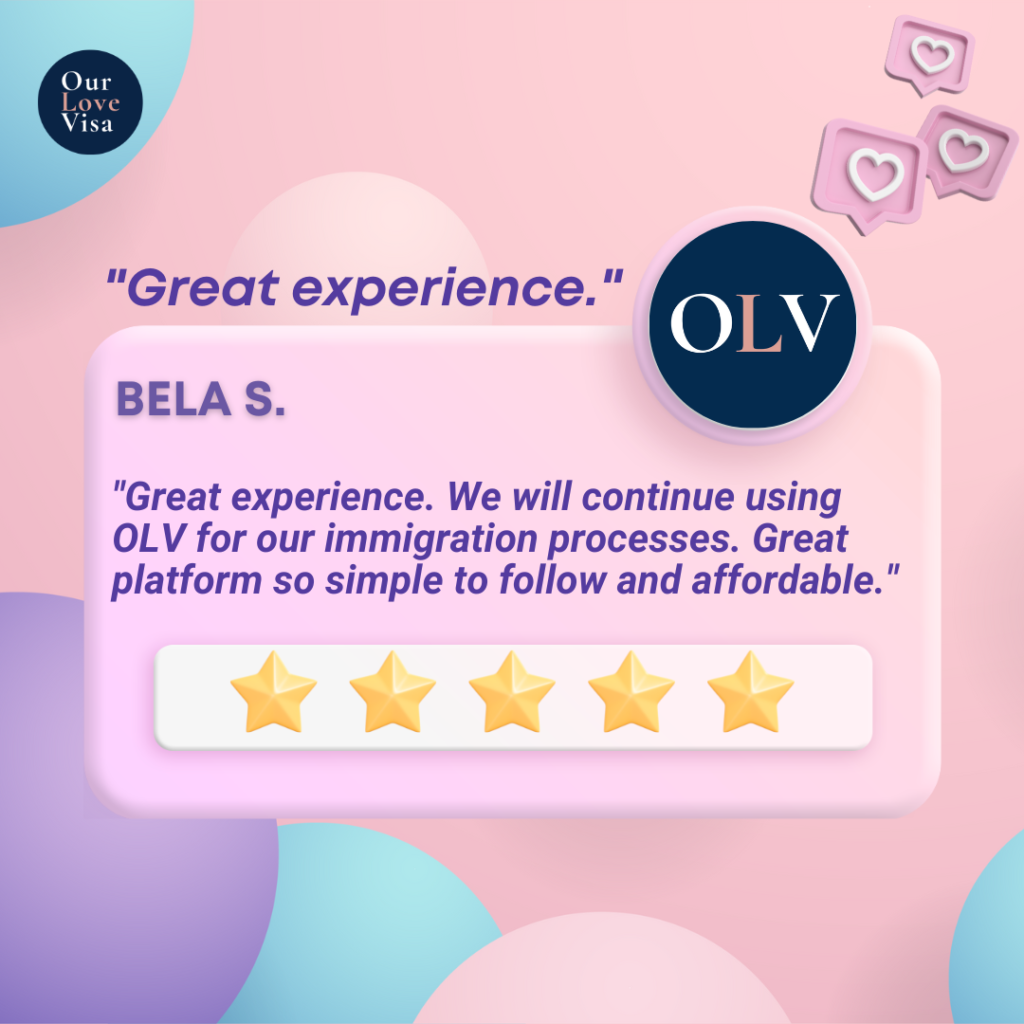 Proving you have a genuine relationship for a K1 Fiance Visa is easier with the relationship tool from Our Love Visa; here is a list of evidence to share:
Plane tickets and photos of trips together
Screenshots from video calls
Communication logs, phone/video calls, and messages
Photos in different locations at different times
Photos of meeting friends and family
Engagement ring receipt/photos
Pregnancy photos or evidence
Organize your photos into a relationship timeline to tell a better love story. Our Love Visa provides a free relationship timeline tool.
The relationship timeline tool allows you to:
Post photos with information, dates, and locations and easily resize and crop them to size
Easily update key information and dates to keep your timeline accurate
Print or save your timeline as a PDF to include with your application
Other supporting evidence to include are:
Any letters or cards you sent to each other with date stamps and addresses.
Statements from friends and family members attest to your relationship. 
Passport pages with stamps showing that you were in your fiancés country when you stated that you met in person.
Hotel and miscellaneous receipts proving your visit, travel plans and events, and items you purchased for each other.
Proving you have a genuine relationship for a K1 Fiance Visa is an important step in the visa process. Our Love Visa helps manage the visa journey for you and your partner.