Understanding the Biometric Process When Applying for a Visa
Applying for a visa can be a daunting process, but it is an essential step for individuals who want to visit or move to a new country. One of the critical parts of the visa application process is the biometric process, which involves collecting your biometric data. In this article, we will explain the biometric process in detail so you know what to expect when you apply for a visa.
The Our Love Visa Experience
Our Love Visa has a simple mission. We believe it should not be difficult or expensive to bring couples together. OLV has helped thousands of couples navigate the immigration process, and it would be a privilege to help you too. Join the OLV Community today!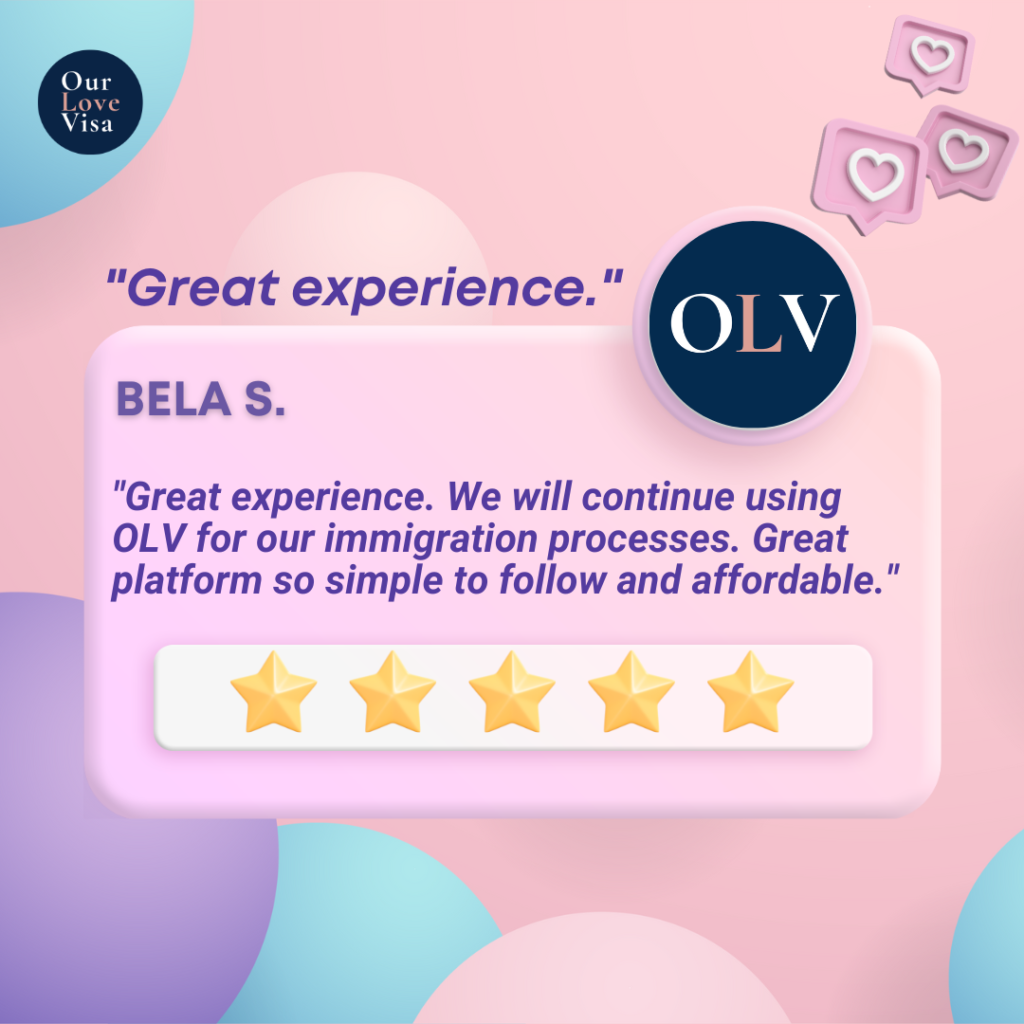 What is Biometric Data?
Biometric data refers to unique physical characteristics of an individual that can be used to identify them, such as fingerprints, facial recognition, iris scan, or DNA. Biometric data has become increasingly popular for identification purposes, including visa applications.
Why is Biometric Data Required?
Biometric data is required to verify visa applicants' identity and ensure they are who they claim to be. It also helps prevent fraud and enhances the security of the visa process.

When is Biometric Data Collected?
Biometric data is usually collected at the visa application center after applicants submit their visa applications. The visa office will notify the applicant when and where to attend their biometric appointment.
What to Expect During the Biometric Appointment
The applicant will be asked to provide their biometric data during the biometric appointment. This will involve having their photograph taken, and their fingerprints scanned electronically. The process is usually straightforward and takes only a few minutes to complete. The biometric data collected will be securely stored and used for the visa application process.
What Happens Next?
Once the biometric data has been collected, it will be cross-checked with the applicant's visa application. If there are no issues with the application, the visa office will process the visa application and make a decision. It is essential to note that the biometric process does not guarantee that the visa application will succeed, but it is a requirement for most visa applications.
The biometric process is an essential step in the visa application process and is mandatory for most visa applications. It helps to verify applicants' identities and enhances the visa process's security. By understanding the biometric process, visa applicants can prepare themselves and ensure their visa application is processed as smoothly as possible.