5 Easy Tips To Make A Courthouse Wedding Special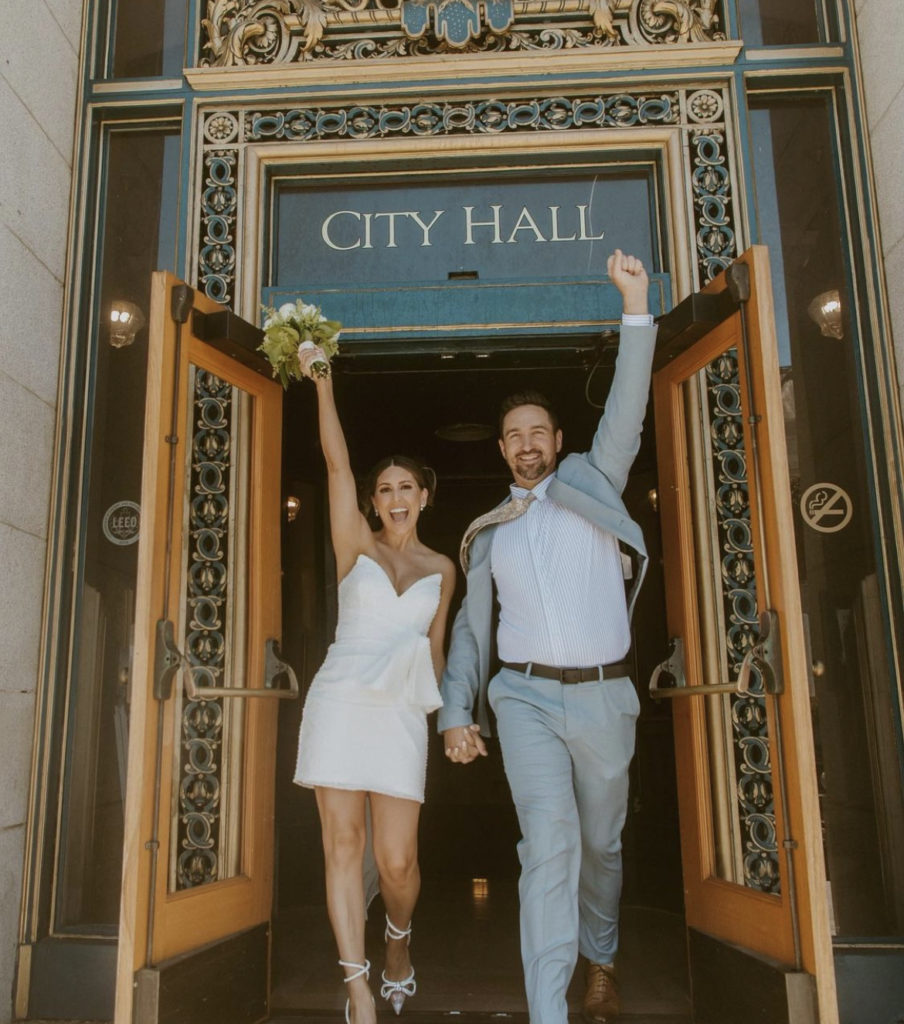 Whether it be due to the current economy or you and your fiancé prefer to not deal with the coordinating a complicated wedding, a courthouse wedding can still be a special occasion, without the extra headache.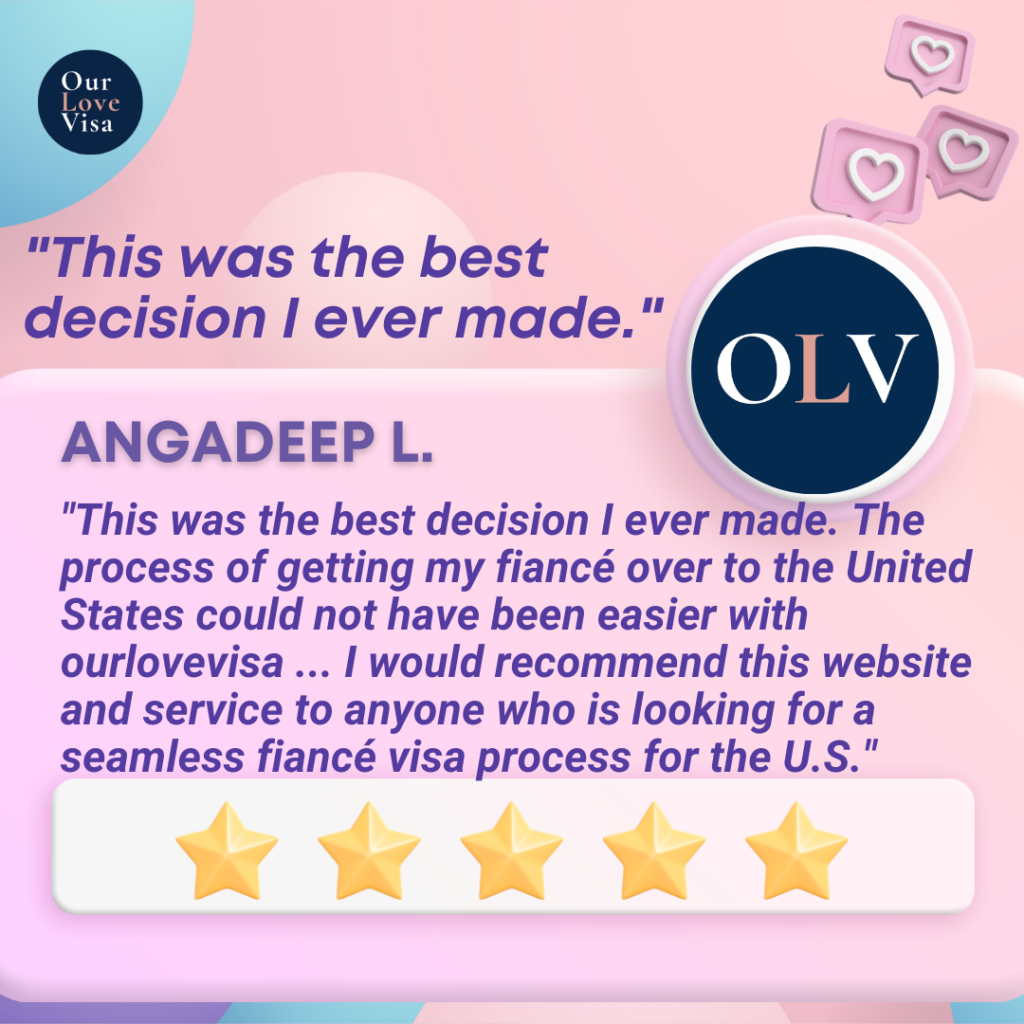 The Our Love Visa Experience
Our Love Visa has a simple mission. We believe it should not be difficult or expensive to bring couples together. OLV has helped thousands of couples navigate the immigration process, and it would be a privilege to help you too. Join the OLV Community today!
Here are a 5 tips to make sure your courthouse wedding is special:
1. KNOW YOUR OPTIONS
While many prefer to stick closer to home and have their courthouse wedding in their city, it is possible to get married in another city anywhere in the United States. There are three types of courthouse weddings: civil, civil with a minister, and justice of the peace (JP). Civil courthouse weddings are the most basic and quickest option. Couples getting married at a courthouse can choose to have a JP, a trained official who leads the wedding ceremony without being affiliated with a religious institution. A JP wedding is not considered a legal wedding. You can add a minister for an additional fee for a more formal, religious ceremony. Once you settle on a location, make sure you know the rules for that town/state when it comes to applying for a marriage license.
2. APPLY FOR A MARRIAGE LICENSE
The rules for obtaining a marriage license vary from state to state. For example, a state may require that you also marry in the same town in order to apply for a license in that town. You can find the rules for all 50 states here. Lastly, although you would receive your marriage license typically from a courthouse or similar government office, you don't need to necessarily have your ceremony in one. For example, you can get married in a Vegas chapel or a scenic park.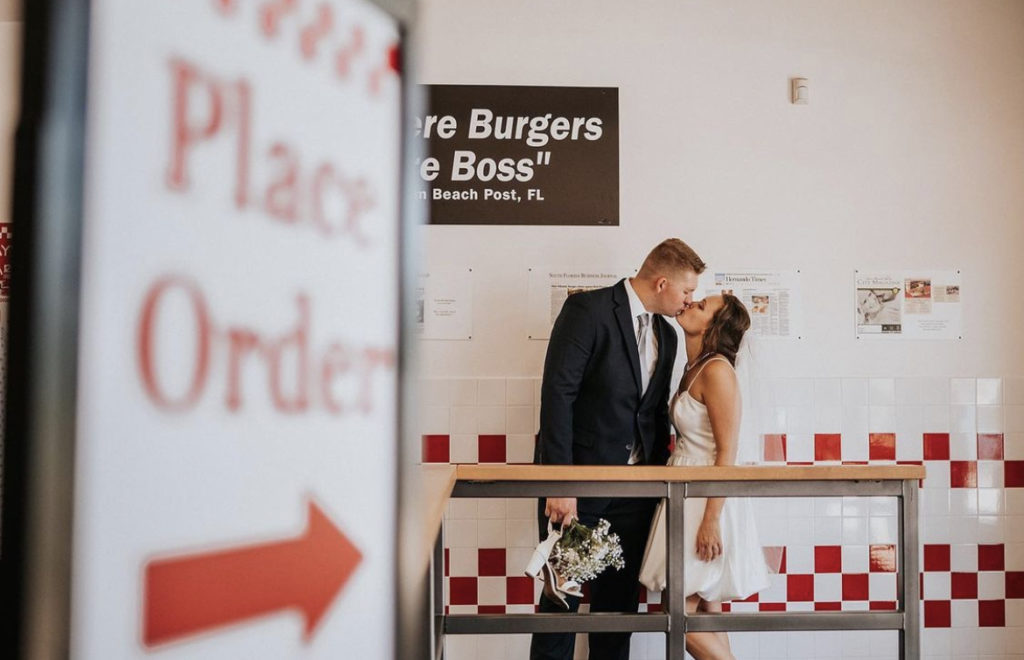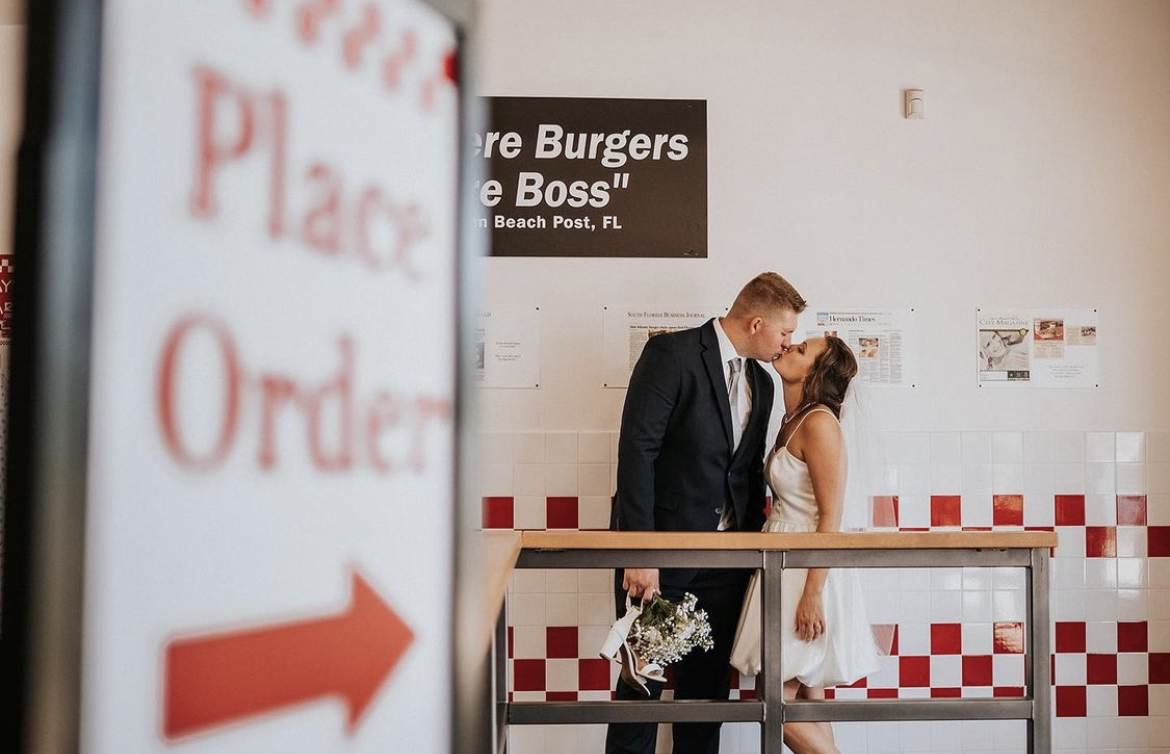 3. PLAN YOUR CEREMONY
Once you have a date, location, and have applied for your marriage license, it's time to plan out the ceremony! Pro tip: Locations like courthouses and other popular venues are usually less busy in the earlier part of the day.
It is time to send out the invites! Depending on the state and city, you may need 1-2 witnesses over the age of 18. If you would like to invite more friends and family to the wedding, you can use free tools like Canva to create an e-invite that fits your style as a couple.
4. GET CREATIVE
Some of the most stressful and expensive aspects when it comes to planning a wedding include the wedding attire and making sure you capture your special day. With a bit of extra effort, one can find dresses, suits, or whatever article of clothing you prefer at an affordable rate on Facebook Marketplace, thrift stores, or even rent designer wear on sites like Rent the Runway.
As for capturing your special day, once can find great local photography talent on sites like Thumbtack and PhotoSesh for a fraction of the cost of traditional wedding photographers.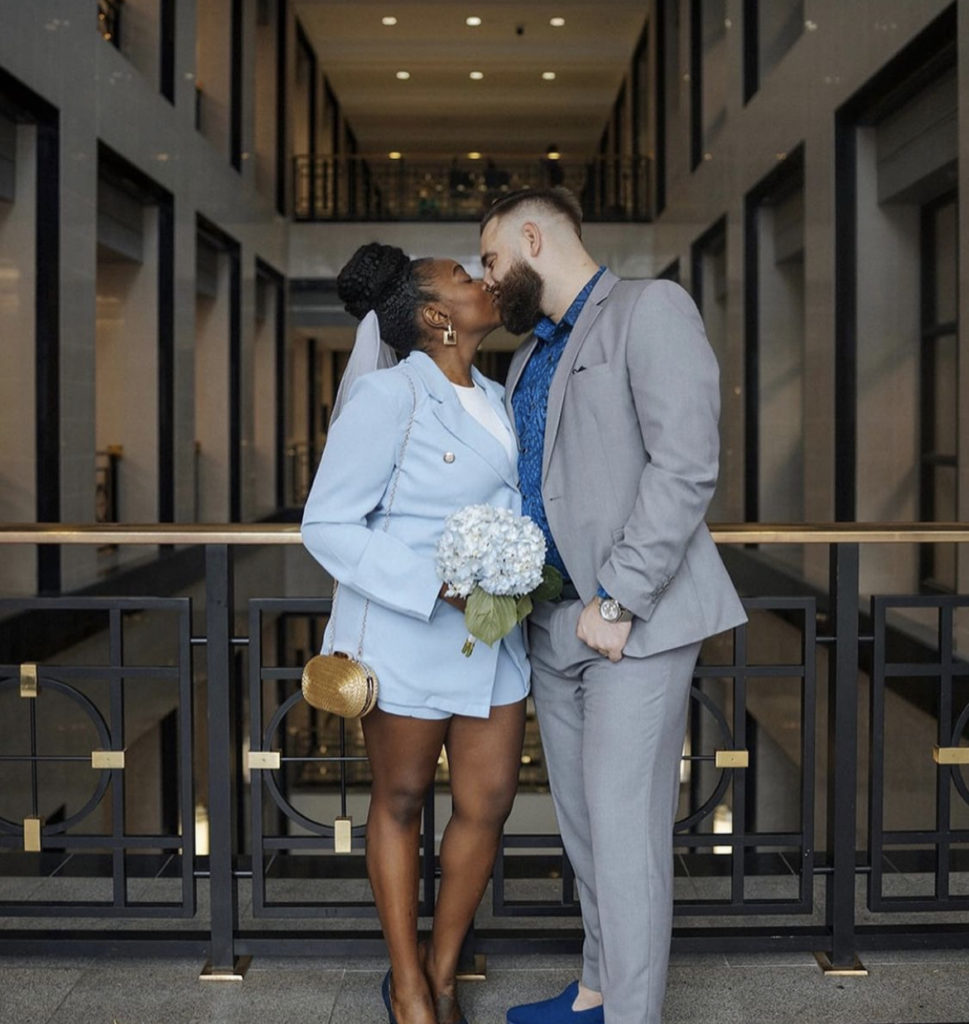 5. TIME TO PARTY!
Congratulations – you're married! There is no right way to celebrate, so whether it be an intimate reception or a blowout party, what you do is totally up to you. If the weather permits, you can enjoy a potluck picnic or cater from your favorite local eatery. If you want to just celebrate as a couple you can plan a weekend getaway. Whatever you decide, keep the festivities true to your personal style or personality as a couple.
An intimate courthouse wedding can be a great way to get married quickly and inexpensively.
Get started on your K1 visa journey here for free: https://app.ourlovevisa.com/