Fiance Visa Interview Questions
The K-1 visa interview can be a nerve-wracking experience for any couple applying for a fiancé visa. It's normal to feel anxious about this important step in the process, but it's important to remember that the consular officer's main goal with the fiance visa interview questions is to ensure that your relationship is genuine.
A Guide to USCIS Processing Times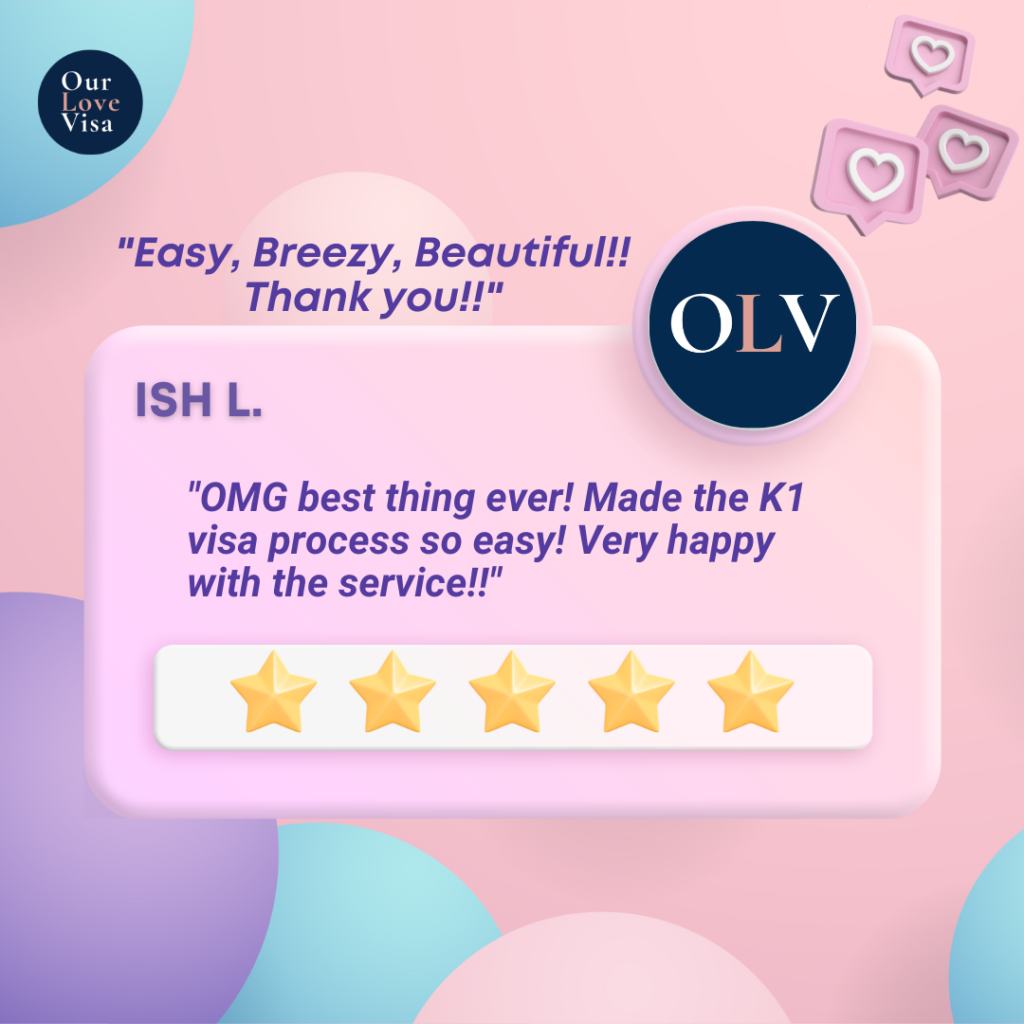 The Our Love Visa Experience
Our Love Visa has a simple mission. We believe it should not be difficult or expensive to bring couples together. OLV has helped thousands of couples navigate the immigration process, and it would be a privilege to help you too. Join the OLV Community today!
Remember that, in most cases, the U.S. citizen sponsor is not allowed to attend the interview with you. However, some embassies may have different policies, so it's a good idea to check the consulate's website beforehand to see if both parties can be present. If you have children who will be traveling on a K-2 visa, they will need to accompany you to the appointment.
As for the actual questions, they will vary depending on the consular officer conducting the interview. However, they will generally start by asking for basic personal information such as your name, birthdate, and nationality. They will also want to know more about your fiancé, including their name, hobbies, and interests. Finally, the consular officer will likely ask questions about your relationship with the U.S. sponsor.
To help prepare for your K-1 visa interview, this guide will cover some of the most common questions asked during the process. Remember to stay calm and answer truthfully, and your chance of success will be higher.
Below is a list of example questions the consular officer may ask during your interview:
Personal Information:
What is your Nationality?
What is your occupation?
Do you have any previous experience with the fiance visa?
Have you been married before?
Have you ever been arrested? If so, for what?
Questions about your fiance:
What is their age?
Does your fiance live with anyone?
Do they have a marital history?
Where do they live?
Questions about your relationship:
The Our Love Visa Relationship Timeline tool is a great way to prove your relationship during your interview.
How did you meet?
When was the last time you met in person?
What types of things do you like to do together?
Have you met each other's parents?
It's important to remember that as long as your relationship is authentic and verifiable, you have nothing to worry about. If you have any concerns about your answers, preparing an explanation and gathering any supporting proof is a good idea. Additionally, make sure you take some time to relax and breathe before your interview, and be confident, respectful, and relaxed during the interview.
Lastly, if you can't attend your interview for any reason, be sure to contact the embassy as soon as possible to reschedule.