Law Office of Gita B. Kapur & Associates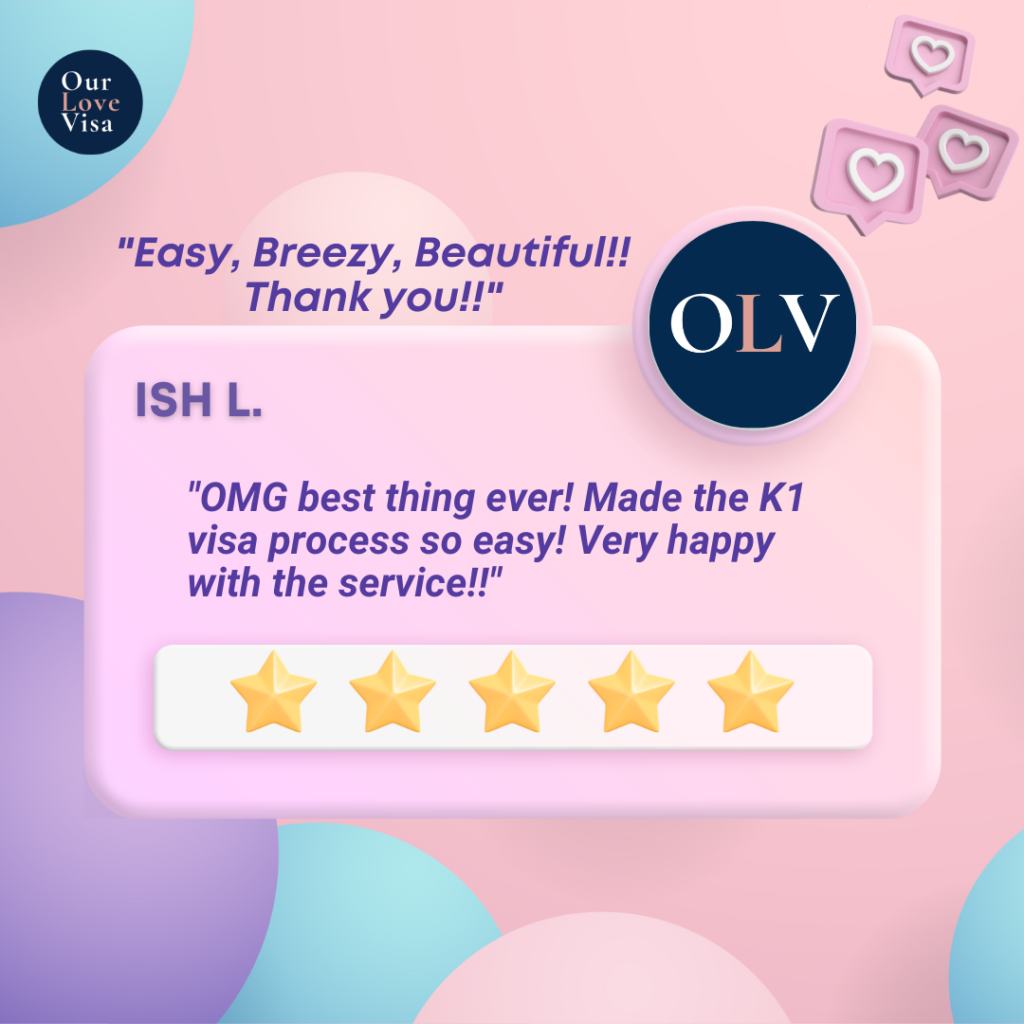 The Our Love Visa Experience
Our Love Visa has a simple mission. We believe it should not be difficult or expensive to bring couples together. OLV has helped thousands of couples navigate the immigration process, and it would be a privilege to help you too. Join the OLV Community today!
Helping Families Through Immigration Matters
Our dedicated team of experienced attorneys helps people reach their immigration goals.
Based in Los Angeles, we have earned the trust of thousands of clients from dozens of countries with smart, supportive, and effective legal counsel.
The Law Offices of Gita B. Kapur represents individuals throughout Los Angeles in a variety of family law immigration matters. If you are seeking a fiance/fiancee visa, spousal visa, child visa, or another visa for a family member, talk to a Los Angeles family visa attorney to learn about your specific legal options.
Family and Employment Visa Lawyers in Los Angeles
Individuals may immigrate to the United States based on family relationships. These familial relationships are divided into categories that determine their priority for immigrating.
Spouses, children and parents of U.S. citizens are considered to be "Immediate Relatives" and may apply for permanent residence in the United States immediately.
Los Angeles Family Visa Attorney
There are five types of relationships considered to be "Preference Categories," which means that, after submission of the family petition, these people must wait for a visa to become available. Even with a Los Angeles family visa lawyer, visa availability depends on the category of the relationship, the country of origin and the date of submission of the family petition. The five preference categories are:
Unmarried son or daughter of a U.S. citizen
Spouse and unmarried son or daughter of a legal permanent resident
Unmarried son or daughter of a legal permanent resident
Married son or daughter of a U.S. citizen
Brother or sister of a U.S. citizen
We handle both consular processing (for relatives currently living outside the U.S.) and through adjustment of status (for relatives who are in the U.S.).
Guidance Through The Citizenship And Naturalization Process
At the immigration Law Offices of Gita B. Kapur, our experienced Los Angeles naturalization attorneys can help immigrants residing in the United States become citizens by guiding them through the complicated process of citizenship and naturalization. When an immigrant has been a permanent resident of the United States for five years (three years if residency was obtained through marriage to a U.S. citizen) they are eligible to apply for naturalization.
Do you want to become a U.S. citizen? Contact the Law Offices of Gita B. Kapur with an experienced Los Angeles naturalization attorney. Call toll free 866-643-8852.
Citizenship Attorneys in Los Angeles
Naturalization is the process whereby a lawful permanent resident of the United States and some other qualifying individuals become citizens of the United States. Naturalization is not a requirement. In fact, a lawful permanent resident may live and work in the United States indefinitely and is never required to become a U.S. citizen. However, there are benefits in becoming a U.S. citizen, including:
Right to vote
Right to run for public office
Ability to travel without losing residency status
Issuance of a U.S. passport
Right to receive government benefits
Ability to sponsor relatives for Permanent Resident Status
Los Angeles Naturalization Attorney
Our naturalization attorneys will guide you through the complicated naturalization process, making sure your rights are protected. Our lawyers have extensive experience in immigration law and know what is needed to make you a U.S. citizen through naturalization.
You have to make sure that you are qualified to apply for citizenship. You may have a past deportable criminal conviction on your record. It is important to speak to a citizenship attorney to make sure you are eligible for naturalization in the United State.
Contact a Los Angeles Family-Based Immigration Attorney
If you have questions about family-based green cards and other immigration benefits, please call toll free at 866-643-8852 or send us an e-mail. Our family visa legal services are competitively priced, and we offer payment plans to clients in Los Angeles and surrounding areas in California, including Long Beach, Pasadena, San Fernando Valley, Santa Monica, Riverside, San Bernardino, Santa Ana, and Palmdale who qualify.
We speak a variety of languages to ease the process for our immigrant clients, including Spanish, Hindi, Punjabi, Zapotec, Armenian, and Urdu.
Attorney Office
Law Offices of Gita B. Kapur and Associates
617 S. Olive St., Suite 311
Los Angeles, CA 90014
More Immigration Attorneys
Comprehensive Immigration Representation in the Bay Area At Ratner Molineaux, LLP, our attorneys combine their skill and expertise with the empathy and compassion that you need to help you throughout the lifetime of your case. Get to know our team by scrolling down and select the staff you would like to learn more about. Many…

---