How to Pay USCIS Immigration Filing Fees by Credit Card
U.S. Citizenship and Immigration Services is taking credit card payments for almost all necessary filing fees. Here is a List of USCIS Forms that can be paid using a credit card.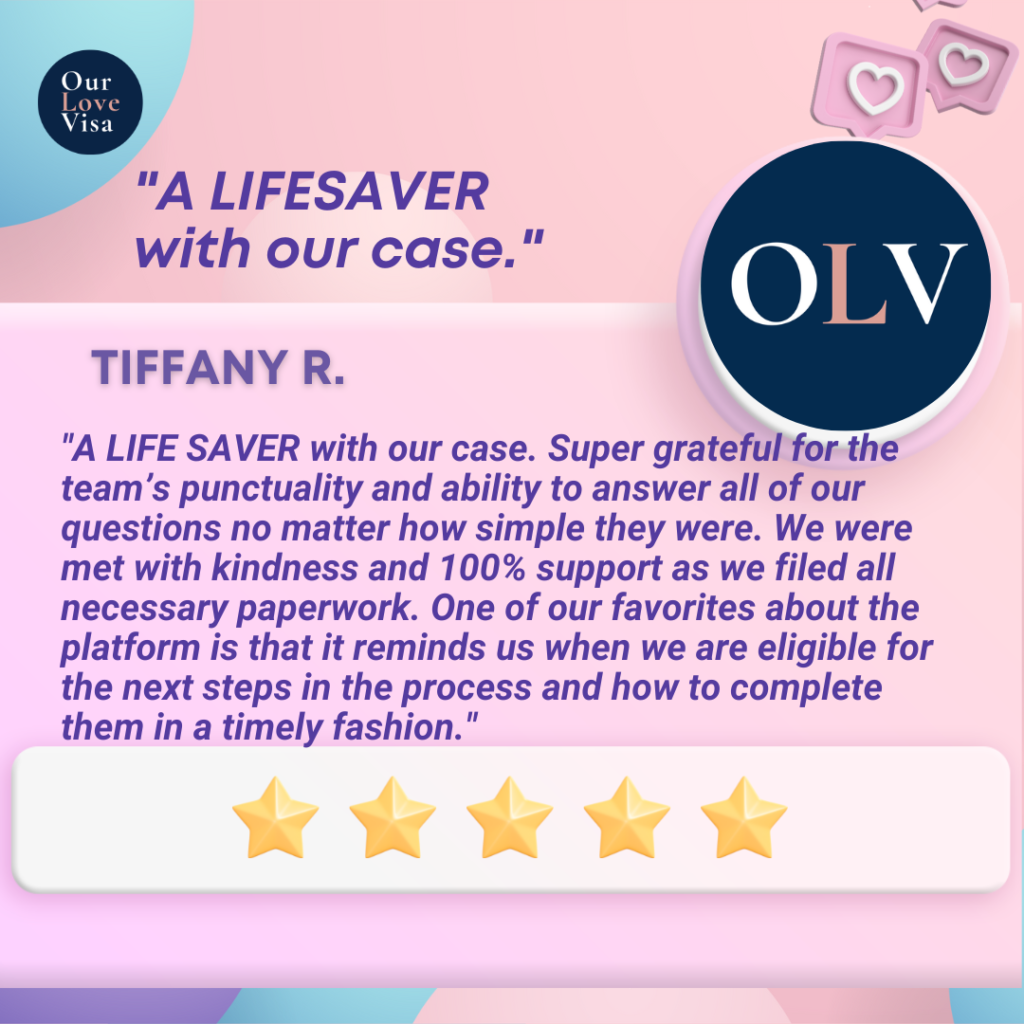 The Our Love Visa Experience
Our Love Visa has a simple mission. We believe it should not be difficult or expensive to bring couples together. OLV has helped thousands of couples navigate the immigration process, and it would be a privilege to help you too. Join the OLV Community today!
Any Immigration applicant who files one of these USCIS Immigration Forms may use Form G-1450 if they choose to pay their immigration filing fee with a credit card rather than a standard check or money order.
As you can see in the list of USCIS forms (link above), USCIS accepts credit card payment for most forms. This includes the Application for family Petitions (Form I-130 and the Adjustment of Status green card application (Form I-485). Your complete marriage green card application can be filed without having to pay these mandatory filing fees using a check or money order.
Visa, MasterCard, American Express, and Discover credit cards are all accepted by USCIS.
Increased availability and affordability: Up-front costs for a marriage green card can be $1,760, not including other costs. By allowing credit card payments, USCIS is providing applicants with the opportunity to pay for their immigration fees and settle their filing costs gradually with their credit card company, just as they would with life's other daily expenditures.
Our Love Visa assists applicants with completing this form and includes it in the packet we send you!
USCIS is working to be more digital in an effort to improve efficiency. They do have options for completing the online filing of the application for U.S. citizenship, and renewing or replacing a previously issued green card (Form I-90). 
Our Love Visa has streamlined all the necessary government forms and requirements into easy questions that you can complete online, usually in less than an hour, and provides free tools that can help plan and track your application progress. Find out more and start your U.S. immigration process today.
Immigration support is available at an affordable price. The best part, you can use our tools and features for free, whether or not you choose to use the paid form function or work with someone from our independent attorney network. Our Dashboard has a personalized planning tool and relationship timeline to help you organize and strengthen your immigration application. We also have a tracking tool that securely pulls your immigration case status updates from the USCIS website.
Our Love Visa exists because we truly believe it should not be expensive or complicated to bring our loved ones home. Learn about what you get with our attorney-designed platform.