Do I Need a Work or Travel Permit Right Away?
When do I need to apply for Employment Authorization? When do I need to apply for a Travel Document?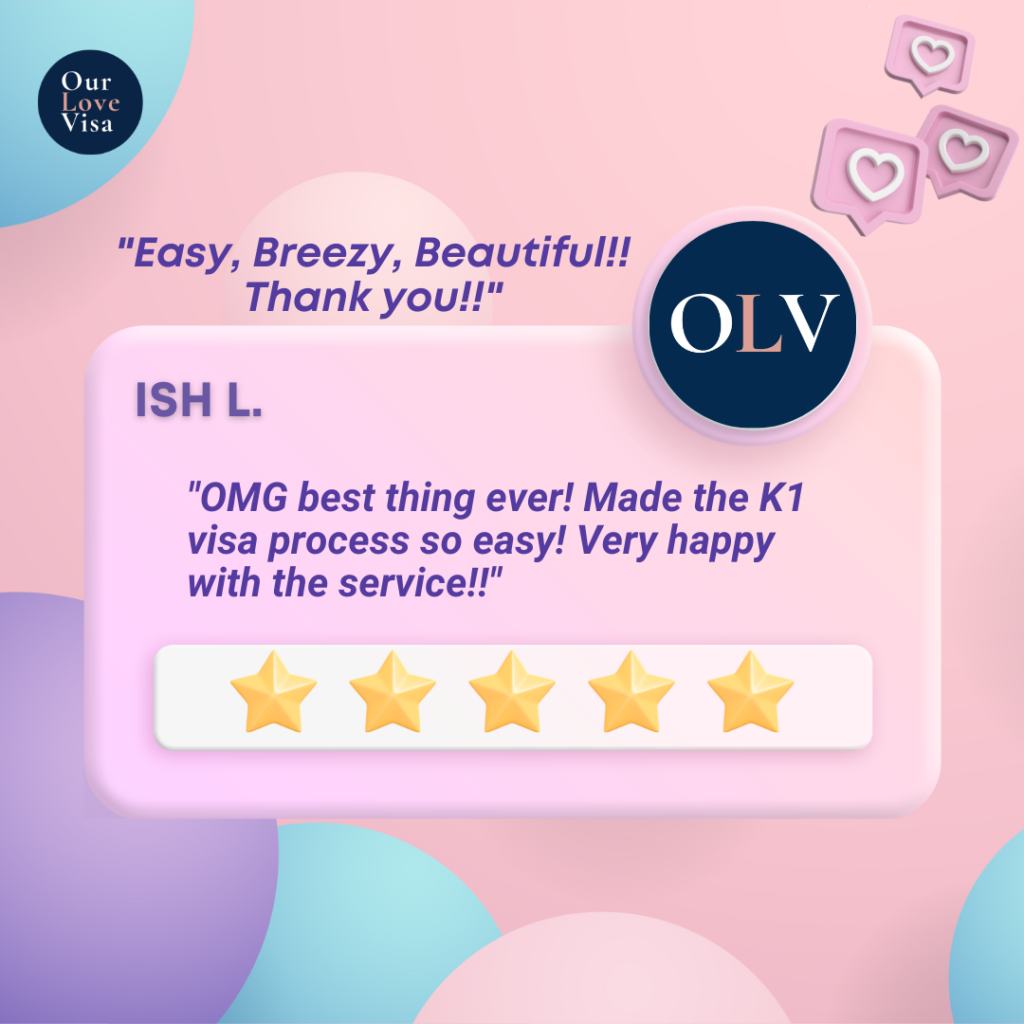 The Our Love Visa Experience
Our Love Visa has a simple mission. We believe it should not be difficult or expensive to bring couples together. OLV has helped thousands of couples navigate the immigration process, and it would be a privilege to help you too. Join the OLV Community today!
Employment Authorization and Travel Document
If you presently reside in the country and want to apply for a marriage green card, you may be considering if you need also apply for a work and travel visa. While you wait for your green card to come, you may work legally with a work permit, and with a travel permit, you can leave the country without jeopardizing your application for a green card. Both permits are optional, and depending on the circumstances of each applicant, applying may not be a good idea.
Below, you can find answers to:
When do I need to apply for an EAD (work permit)?
When do I need to apply for a travel permit?
Do not worry if this all seems complex and intimidating. Our Love Visa is determined to make the process as easy as possible. OLV also streamlines the application process by converting all government requirements into short online quizzes you may complete at your own pace. Find out more about how we can assist you in completing all the necessary documents or checking your eligibility for a green card based on marriage.
When do I need to apply for EAD (work permit)?
A work permit enables the spouse applying for a green card to work legally while they await the U.S. government's judgment, which, depending on their circumstances, might take 10 to 38 months.
Applicants normally obtain their work permit 5-7 months after applying; the work permit is now free and known formally as the "Employment Authorization Card" or EAD.
Do I need a work permit right away?
Typically, if you are a spouse applying for a marriage green card (adjustment of status), you will apply for a work permit if:
• Your Optional Practical Training (OPT) period (relevant to those on an F-1 student visa) is about to expire or has not started.
• Your current visa prohibits employment, such as a tourist visa.
• To switch jobs, if you are on a non-immigrant work visa (such as an H-1B), and you want to avoid the process of transferring your work visa,
• Your work visa is expiring soon, and you want to avoid having to renew it.
Applying for a work permit may not be required if none of the above factors applies to the spouse seeking a green card.
Can I submit a work permit application later?
After submitting Form I-485, or the "Application for Adjustment of Status," the applicant may, at any time, change their mind and reapply for the work permit.
When do I need to apply for a travel permit?
When a spouse applies for a green card, a travel permit enables them to leave the country while their application is being processed.
Based on current processing times, Applicants normally obtain their travel permission 5-7 months after applying for a work permit, and the travel permit is now free
Do I need a travel permit right away?
If a green card applicant's spouse has to go outside the United States for an urgent reason, such as a family emergency or a crucial business meeting, the spouse may apply for travel permission while the green card application is being processed.
This is mostly because a travel permit does not guarantee that the spouse who is seeking a green card will be permitted to return to the nation after leaving it: Only reentry is permitted by travel permits, and the Customs and Border Patrol (CBP) officer has the final word on whether to grant reenter. An active green card application may be canceled if readmission is refused.
It is crucial to take into account any travel limitations connected to the pandemic that could apply to the country of destination. Any foreign airline or the U.S. Department of State may provide you with the most recent information on travel restrictions.
Can I apply for a travel permit later?
If you file your Adjustment of Status for a marriage-based green card (Form I-485) alone and later decide to request a travel permit, you can file at any time while your green card application is processing, without having to submit an additional fee.
Our Love Visa has streamlined all the necessary government forms and requirements into easy questions you can complete online, usually in less than an hour, and provides free tools that can help plan and track your application progress. Find out more and start your U.S. immigration process today.
Immigration support is available at an affordable price. The best part, you can use our tools and features for free, whether or not you choose to use the paid form function or work with someone from our independent attorney network. Our Dashboard has a personalized planning tool and relationship timeline to help you organize and strengthen your immigration application. We also have a tracking tool that securely pulls your immigration case status updates from the USCIS website.
Our Love Visa exists because we believe bringing our loved ones home should not be expensive or complicated. Learn about what you get with our attorney-designed platform.